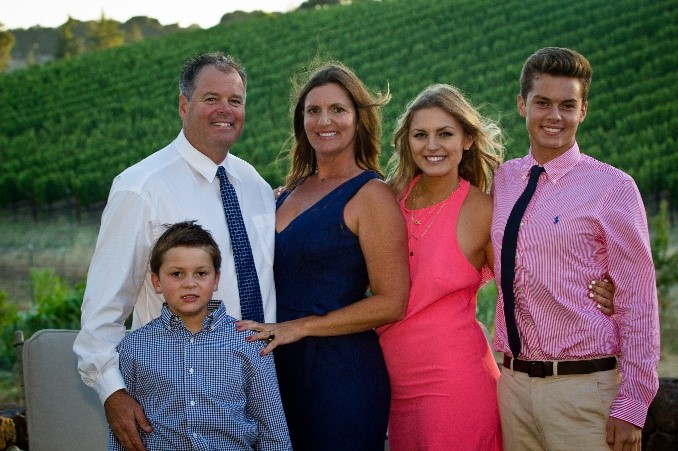 Twenty-five acres of farmland with a rich history. This land has been in my family for over a century; it's a part of our story, and it's a part of us.
I grew up here in Napa Valley. In the same house where I now raise my children, as a matter of fact. Back then, Napa was much smaller and had a true farm community feel; everyone knew your name (and your business). Although I loved my childhood and growing up on this beautiful countryside, I couldn't wait to explore a different place. I had it in my mind that I would move away. However, looking back, I always felt the magnetism to this little town. Deep down, I knew I would move back one day, and that when I did, I would never leave. Even still, I seized the opportunity for a new adventure as soon as it came. After graduating high school, I moved to Santa Barbara where I dabbled in college but ultimately ran a small Italian restaurant for 9 successful years. While there, I met my beautiful wife. Not long after, we both felt the pull back to the countryside. We consider ourselves truly blessed to be able to be a part of this property. The connection we have to it and our family history is invaluable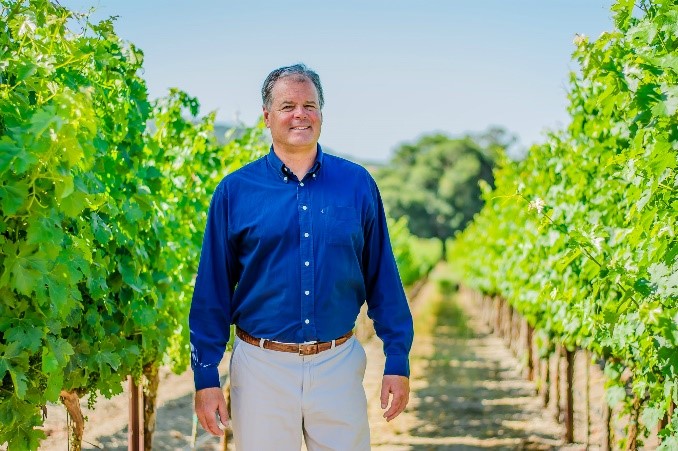 to us; not just my own family, but to my siblings' families as well. We are all connected to it in one way or another. My brother's family lives in the house my grandfather built on the property. They use a portion of the land to raise steers and pigs in the old dairy barn for the 4H program. My niece lives in the original house that my great grandfather built – right next door to my father, the architect and patriarch of our families. Being a part of this land has given me a deep sense of appreciation for the back-breaking work that our whole country was built on. After planting about 10 acres of Cabernet, I have seen the reward that comes from putting in a hard day's work and seeing the literal fruits of our labor being redeemed. Of course, I can't do this all on my own. We count on a lot of hard-working people to keep this place going, but it is a beautiful place indeed; full of history, stories, and memories. We are stewards over this land. I feel a sense of duty not to just take care of it, but to keep its traditions alive in our family. Traditions that connect the past, present, and future of our legacy. When my father and his siblings were older, the time came for the land to either be inherited by one of them or be sold and the money divvied among them. My father was willing and eager to take the land over the money. In doing so, he kept the traditions of our family alive. Today, my siblings and I are doing what we can to continue building on those traditions. Watching my children grow up on the property exploring the creeks and fields, is so special to me. I treasure the memories I made here in my childhood, and I know my children will do the same. The enthusiasm and love that I have for this property is precisely what fuels my passion for being a real estate agent today.
Whether its 2,500 square feet or 25 acres, I hope everyone can experience the connection to their property that I feel for my own. As an agent and a homeowner, I know just how important this decision is for you. Buying or selling a home is one of the biggest financial decisions one can make; and I am prepared to help you make an informed one. It is a great blessing in this country to be able to own property and I am eager to help you find your home - because in life, and baseball, nothing is more important.